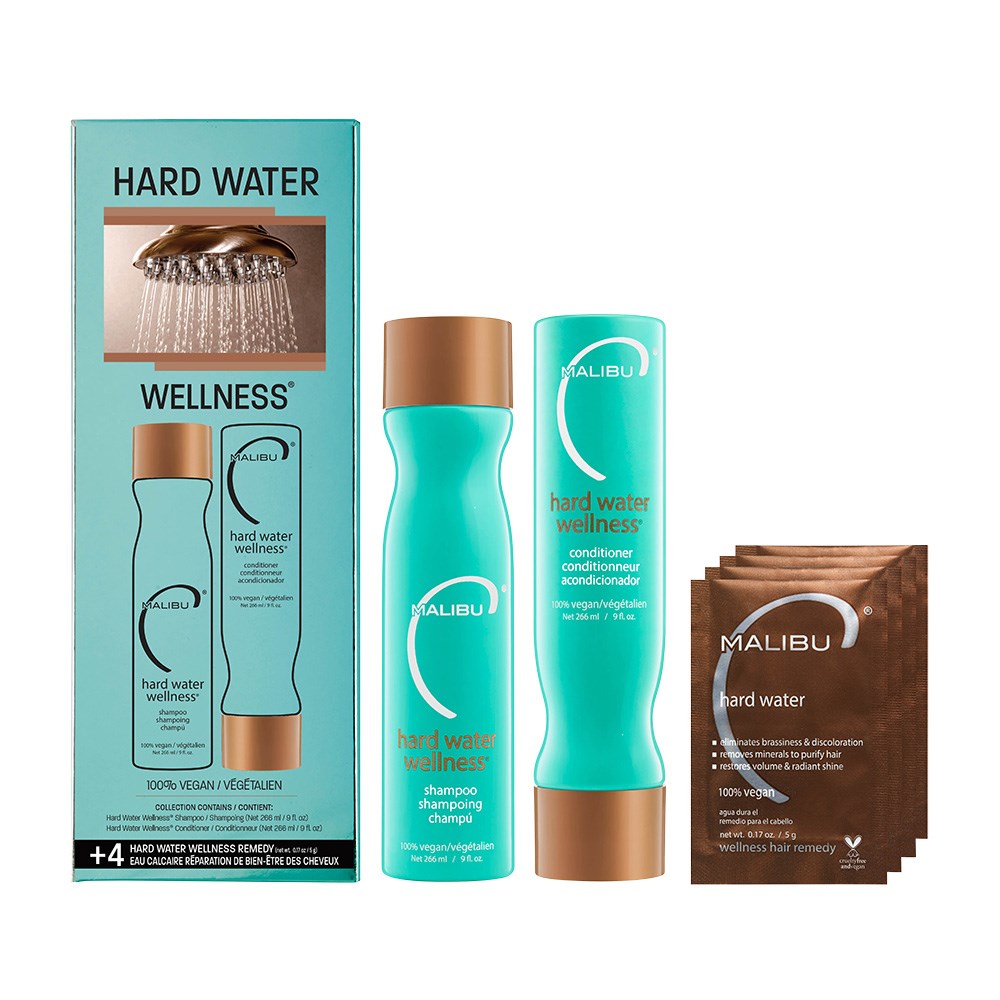 Travel Packs
Malibu C Hard Water Wellness Hair Collection
For Hair Exposed to Hard and Soft Water
The perfect defence against dry, dull, discoloured and damaged locks caused by minerals in your water. The 100% vegan Malibu C Hard Water Wellness Hair Collection leaves hair instantly softer, shinier and full of body. Eliminates brassiness, discolouration and damage caused by mineral absorption, and preserves the condition and vibrancy of hair exposed to hard or soft water.
Directions: You can shampoo and condition hair daily (if desired) with the Malibu C Hard Water Shampoo and Conditioner. Once a week, activate and apply Malibu C Hard Water Hair Treatment. Leave in for 2-5 minutes then rinse.
Please Note: this product is not recommended for white, non-pigmented hair.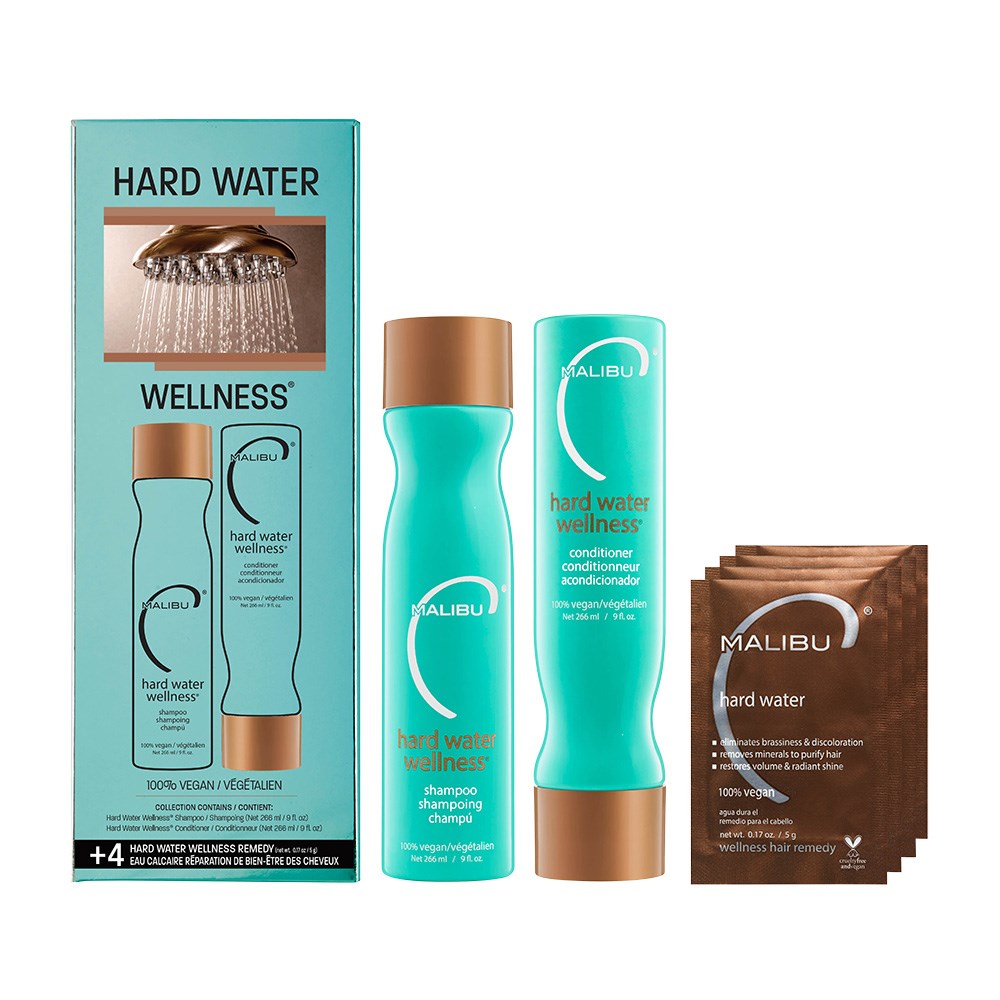 Additional Info
Preserves the health and vibrancy of hair exposed to hard and soft water
Removes and protects against waterborne elements that dry, damaged and discoloured hair

Nourishes and protects every strand of hair

Especially beneficial for frequently shampooed hair
Includes:
Malibu C Hard Water Wellness Shampoo, 266mL

Malibu C Hard Water Wellness Conditioner, 266mL

4 x Malibu C Hard Water Hair Treatment, 5g