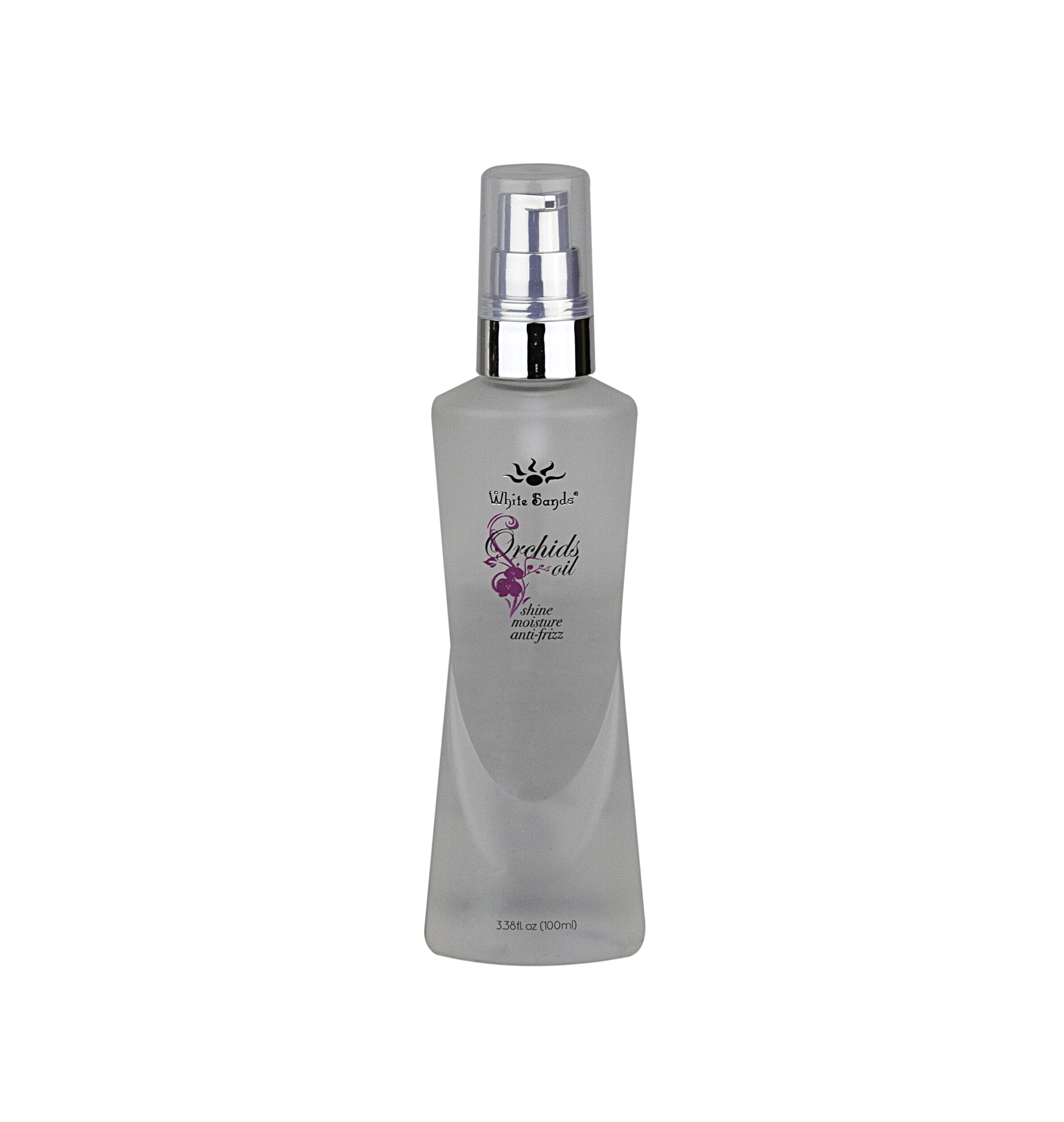 Styling
Whitesands Orchid oil 100ml
Made from the petals of 62 different varieties of Orchid Flowers, White Sands Orchids Oil is a unique oil that instantly restores inner balance to the hair ,, while creating shine and adding natural moisture to tired, stressed tresses.
Orchids Oil encompasses a one of a kind concept due to the characteristics of the orchid flower itself.
The orchid is immortal since its cell membranes contain a longevity molecule (i.e. cell membranes do not deteriorate with time). With only a 3-4-year lifespan for each hair strand, Orchids Oil will make hair reach its best state with unsurpassed elasticity and longevity.
This immortality, in return, will intensify and improve the integrity of hair allowing tresses to "live" in the best cuticle condition during its lifetime.
The product's Orchid Oil extract further aids in the restoration of longevity by returning moisture, shine, and softness to hair that has become damaged from chemical treatments, thermal stress and daily UV and UVB exposure.
Orchids Oil will soothe and rejuvenate to bring hair back to life. The delicate beauty of the orchid infused with the aroma of this fragrant flower will provide amazing and lasting results: a complete beauty transformation of your tresses.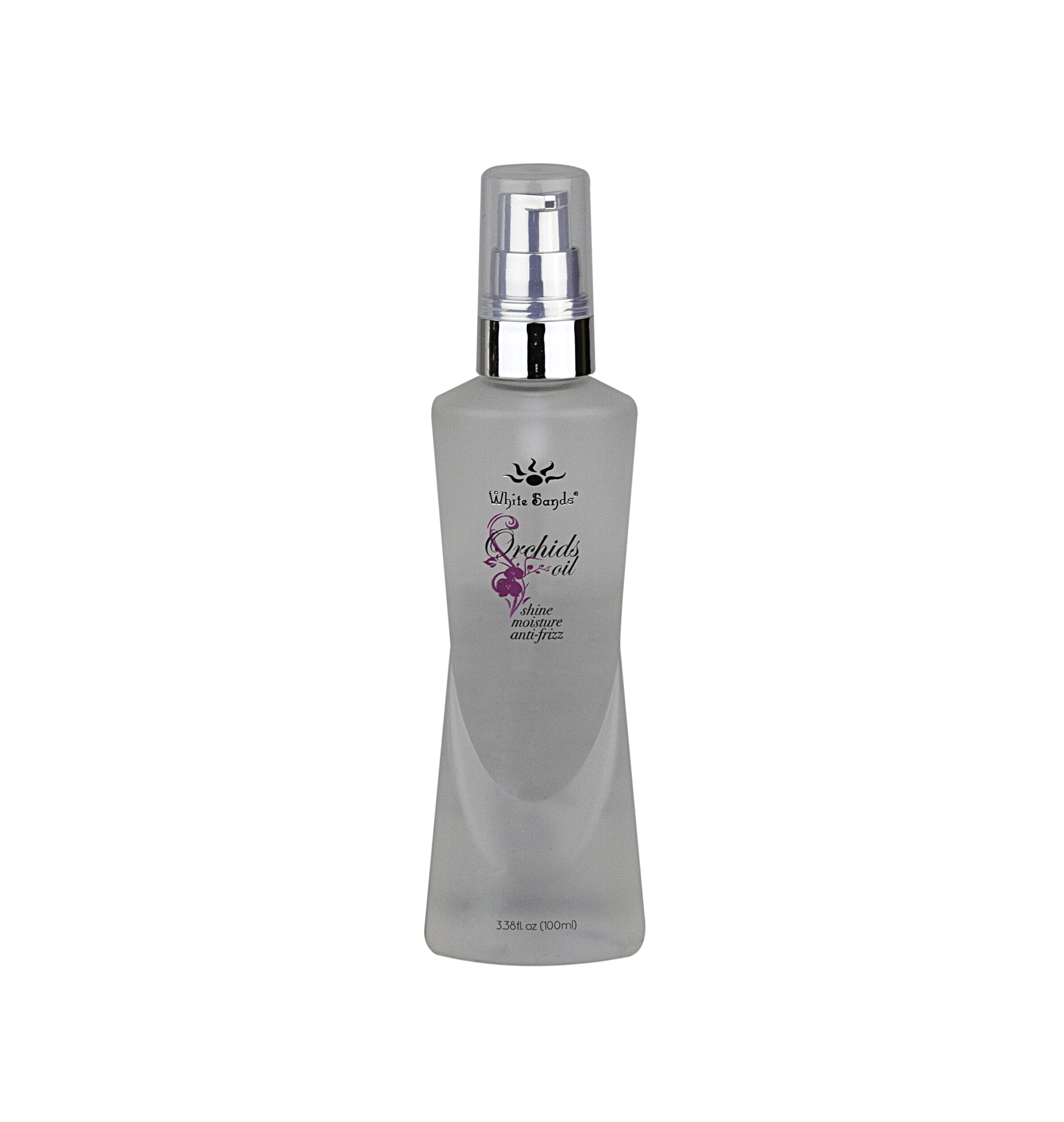 Additional Info
White Sands Orchids Oil Features & Benefits Overview:
• Restores and balances moisture
• Controls frizz and flyaways
• Strengthens elasticity to brittle hair
• Promotes shine
• Softens thick coarse hair
• Enhances healing properties when infused with treatments
• Improves integrity of hair allowing tresses to "live" in the best cuticle condition during its 3-4-year lifespan
• Reduces drying time
• Makes hair soft and silky
• Detangles and is great for round brush styling
• Contains no harsh chemicals or proteins.
• Suitable for hair extensions
• Will not taint blonde hair
• No silicone buildup
• No oily residue
Directions for use:
After shampooing and conditioning place a small amount in the palm of your hand and work through damp hair. Style as usual.
Use on dry hair to defrizz, condition and create shine.