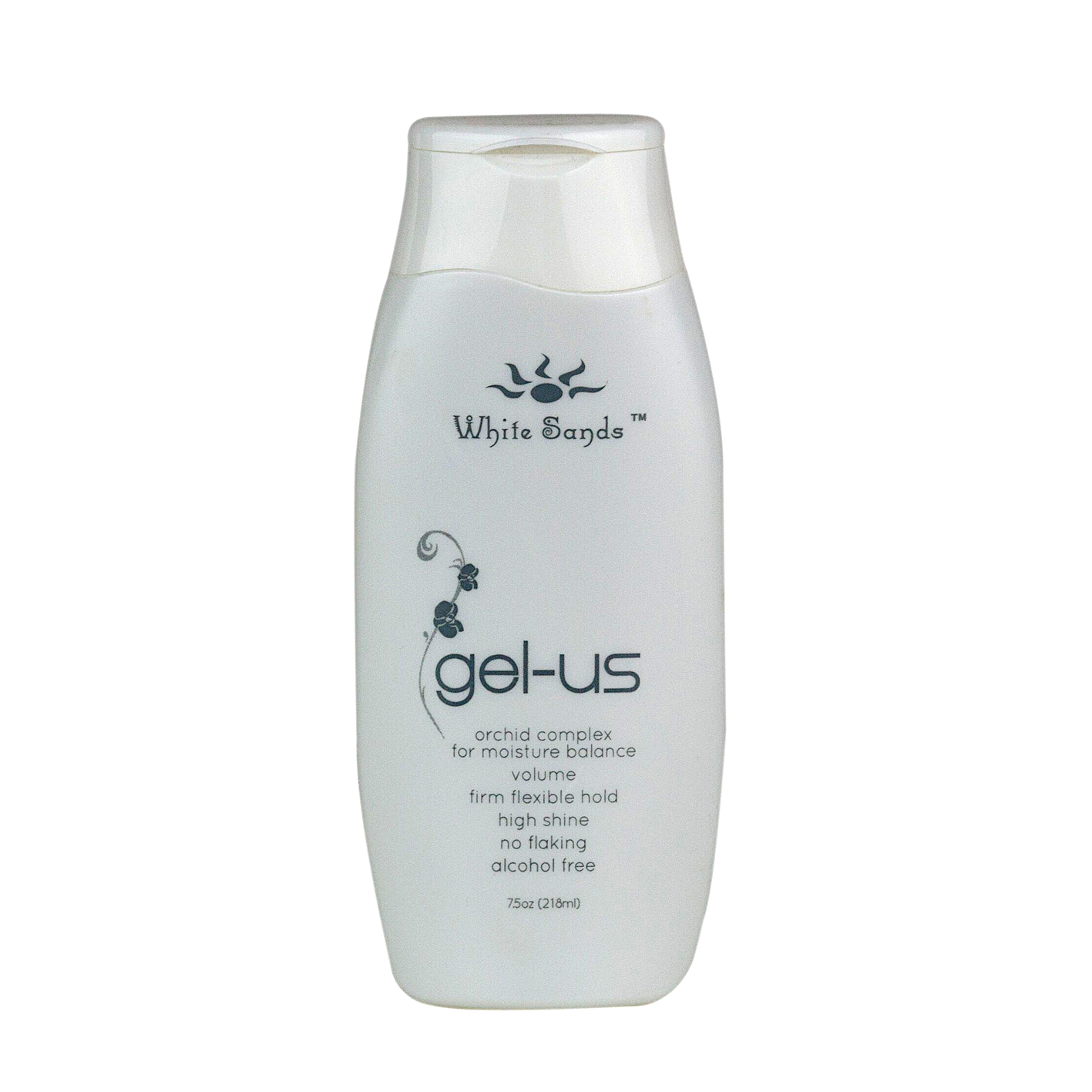 Styling
Whitesands Gel-Us 218ml
White Sands Australia Gel-Us is not just your average gel.
This lightweight yet firm, flexible styling aid works synergistically in styling and conditioning.
White Sands Gel-Us locks-in moisture, so each cuticle layer is closed to eliminate frizz and improve texture.
Alcohol-free, it will not dry out the hair or flake when brushed through. Offering along-lasting hold with the ability to repel moisture and humidity, Gel-Us also excels as a natural curl definer.
White Sands Gel-Us features over 15 floral and herbal extracts like marshmallow root, sage, hops,rosemary, orchid, thyme and dandelion. Together, the work together to soften and smooth.