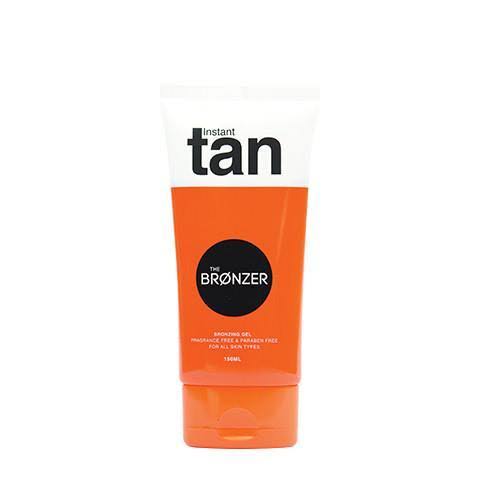 Body
THE BRONZER INSTANT TAN
I discovered this wonderful tan prior to a photo shoot with Supermodel Robyn Lawley. As a model who goes from country to country and having specific briefs from clients - tan to no tan….
All hail THE BRONZER !!!
The Bronzer Instant Tan is a fast-absorbing gel formula that lasts for up to 24 hours and washes off with water when no longer wanted. If you're running late and need a quick fix to self-tan just your legs and arms, then The Bronzer Instant Tan is for you.
This product is paraben and fragrance free, and is especially suited to those who have sensitive skin. It's brown in colour so you can see exactly where you're applying it to avoid missing anywhere. It is also available in "Shimmer" for that extra iridescent sheen. The more you apply the darker you get.
Remember to exfoliate before using The Bronzer Instant Tan, in order to remove the dead skin that won't do your self-tan any favours. Once you're out of the shower, dry yourself well, then apply in circular motions.
The Bronzer Instant Tan is a gel formula so if you feel as though your skin is naturally dry, you can apply your daily moisturiser beforehand, or even mix it with the gel. If applying beforehand, just ensure it is 100% dry before you apply the self-tan. Mixing your daily moisturiser together with The Bronzer Instant Tan gel will help you spread out the tan. This is also a great method for those who naturally have dry skin and need that little extra moisture