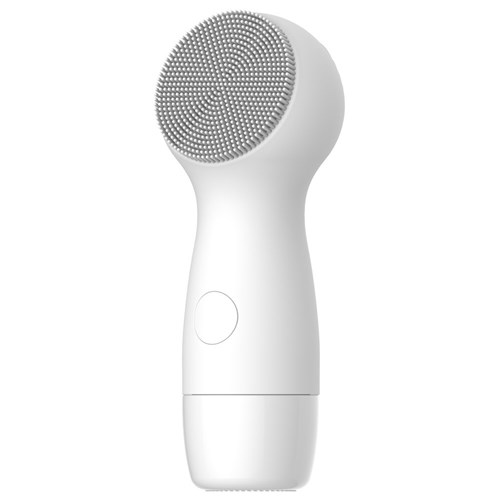 Makeup Tools
Nion Beauty Opus Daily Beauty Cleansing Brush *White
The Nion Beauty Difference
Say good-bye to traditional facial cleansing brushes which use side to side friction to wash away dirt and oil. These bristles can strip skin of protective oils, leaving it dry, red and irritated. Say hello to Nion Beauty Kinetic Skin Cleansing. No more friction. No more assaulting the skin. And no need to ever replace the brush head!

The Nion Beauty Opus Daily Facial Cleansing Brush uses kinetic energy (up and down vibrations) to help release toxins, improve circulation and preserve natural oils whilst cleansing skin. Made from S-ion Technology Silicone (contains silver and tourmaline) which produces negative ions that work like tiny magnets. They attach to positively charged toxins (dirt) creating a heavier element which rinses away easily.

The Opus Daily is Nion Beauty's most popular facial cleansing brush. Packed full of pioneering features, this is one beauty product you simply can't live without.
To Use: Apply your favourite cleanser. Wet your device and switch to 'cleansing' mode. Glide the device across your face for three minutes, until the tone sounds. Rinse face and pat dry. Switch to the ridged surface and massage problem areas for a boost of radiance! Please note, when turning on your Nion Beauty Facial Cleansing Brush the on/off button needs to be held down for 3 seconds to turn on.