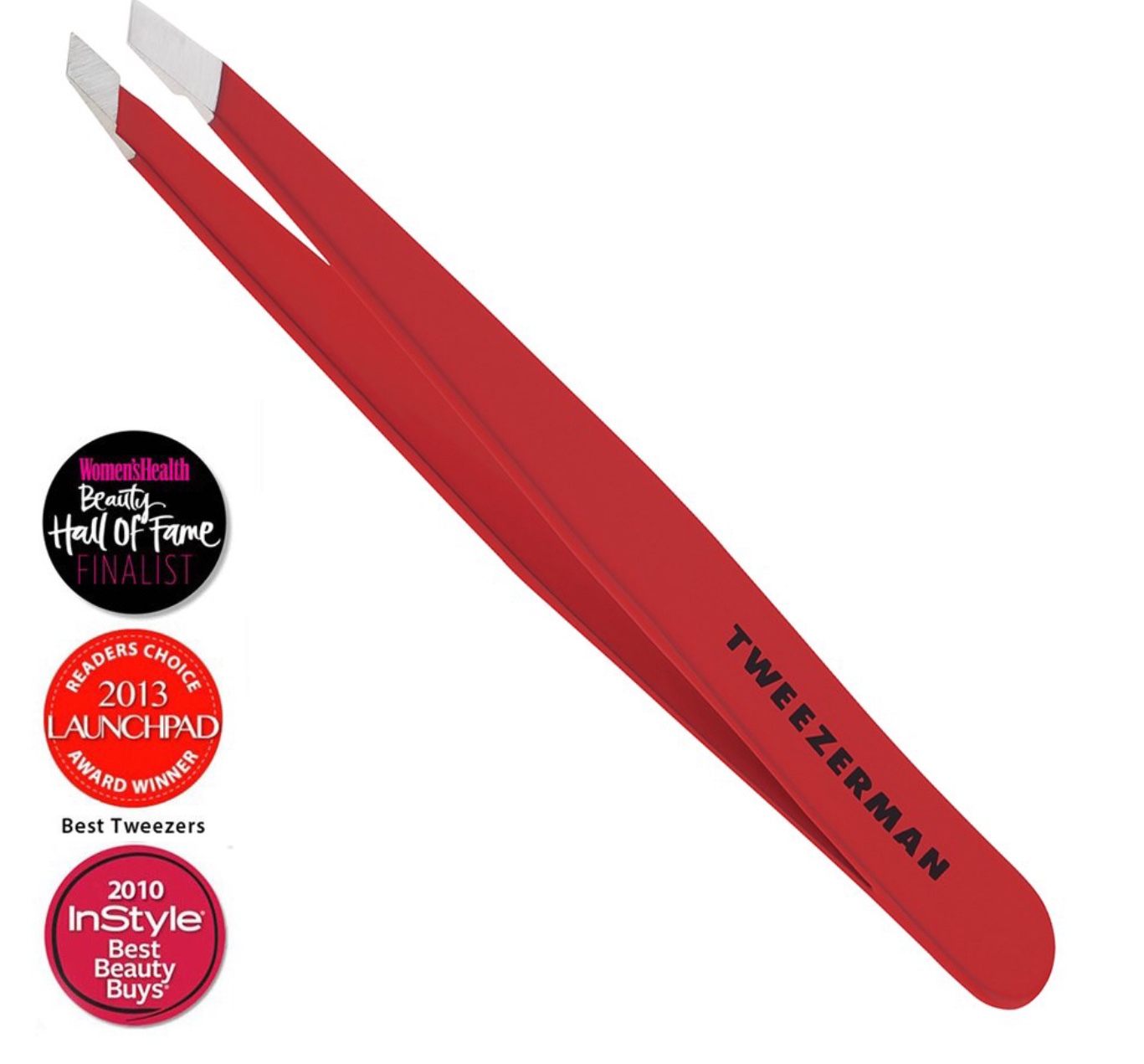 Makeup Tools
Tweezerman Slant Tweezer - Red *Award winning !
World famous tweezer
Famous for its precision, the Tweezerman Slant Tweezer is consistently acclaimed as setting the standard for quality and excellence. The hand-finished tips are perfectly aligned to grab the hair every time. For more than 30 years, the award-winning Tweezerman Slant Tweezer has been the choice of make-up artists, models, celebrities and those who demand the very best.
Award Winning
We are proud that the Slant Tweezer has received worldwide recognition for quality and performance. It is a 'Best of Beauty' winner chosen by Allure editors for 17 years in a row. Top eyebrow artists always recommend the original, award-winning Slant Tweezer for expert brow shaping.
Features:
25-degree slanted tip is the perfect angle for achieving high definition brows like a pro

Superior calibrated tension and perfectly aligned, hand-filed tips ensure these tweezers close evenly and firmly to precisely grip hair - creating the cleanest, smoothest, most advanced pulling power every time

Top eyebrow artists recommend its famous, unmatched quality for expert brow shaping

In Classic Stainless Steel Finish (no enamel color means you can sanitize the whole tweezer, not just the tips - great to take to the salon)

Stainless steel is durable and easy to clean